Let us Decorate your Home for the Holidays
Indoor and Outdoor Lighting and Decorating
A Merry and Bright Christmas is Just a Phone Call Away
Get a FREE Holiday Lighting Installation Quote
Call 973-492-0016 or fill in this form and we will contact you for a free quote. Note: All fields required.

Love the Lights? Loathe the Ladder?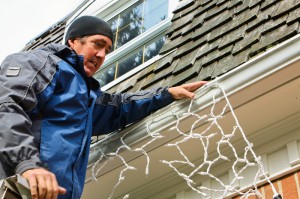 Everyone loves beautiful holiday lighting and displays. But the trips to the attic, the tangled strings of lights and burned out bulbs or an unexpected arctic blast can damper anyone's holiday cheer. Skip the hassle and go right to the celebration. Get your holiday spirit in full gear with Christmas lighting installed by Lifestyle Landscapes LLC.
Let us create a festive holiday display, that fits your needs and budget. Whether it's your home or your business, let us show it off in the best light. We specialize in both outdoor and indoor lighting and décor, adding that extra touch to bring out the joy of the season. Call Christmas Lighting Installations by Lifestyle Landscapes LLC., your local lighting installation company, and let the professionals decorate your home for the holidays.
We Decorate Outdoors and Indoors
Residential or Commercial Installations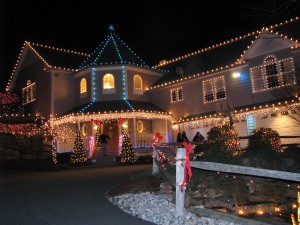 We begin with a review of your property, discuss your goals, and determine focal points – which are not just limited to trees and beds. Through our professional design, we can highlight any aspect of your home, like your pool, archways, walkways, foyer and anything else you can imagine. Working together we will have the perfect design custom fit for your price, home and style.
All you need to do is sit back and enjoy!
Outdoor Lighting and Decorations
Interior Lighting and Décor
Service and Maintenance
Leasing/Rentals
Timely Take-down
Storage
Christmas Lighting Installations by Lifestyle Landscapes LLC.
Let us Decorate your Home for the Holidays
Indoor and Outdoor Lighting and Decorating
Get a Quote!